Product Family
Identify with the Colour of Power
Jul 11, 2022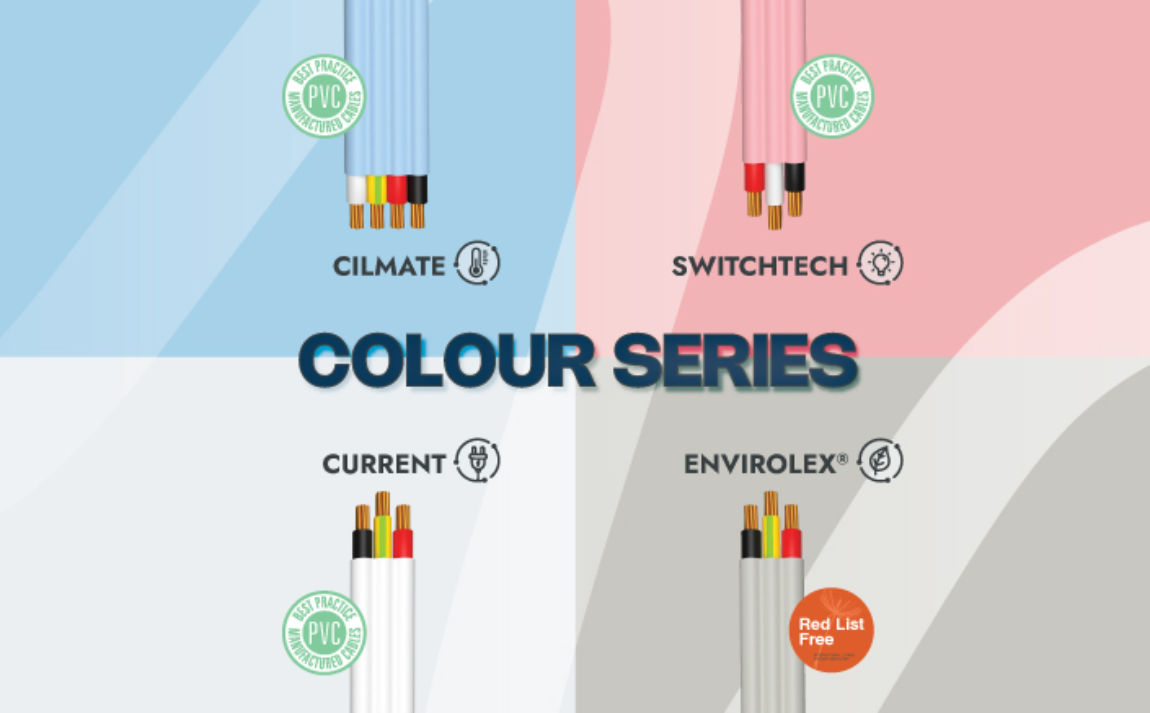 Make life easy and eliminate guesswork with Nexans Colour Series - cables that are made with the end-user in mind for instant identification and specific application.
Our knowledgable team are proud to ensure high quality products and solutions for the Australian building industry.
Access a full range of reliable solutions for every application with Nexans Colour Series.
Current by name, legend by reputation
Good things should never change; especially when it comes to quality, reliability, and performance.
Current is our original flat 2 core + e flat TPS cable used for general power applications.
Its easy strip-ability makes it quick and simple to install and is made with the electrician in mind.
Nexans Current also comes with Best Environmental Practice PVC (BEP) accreditation.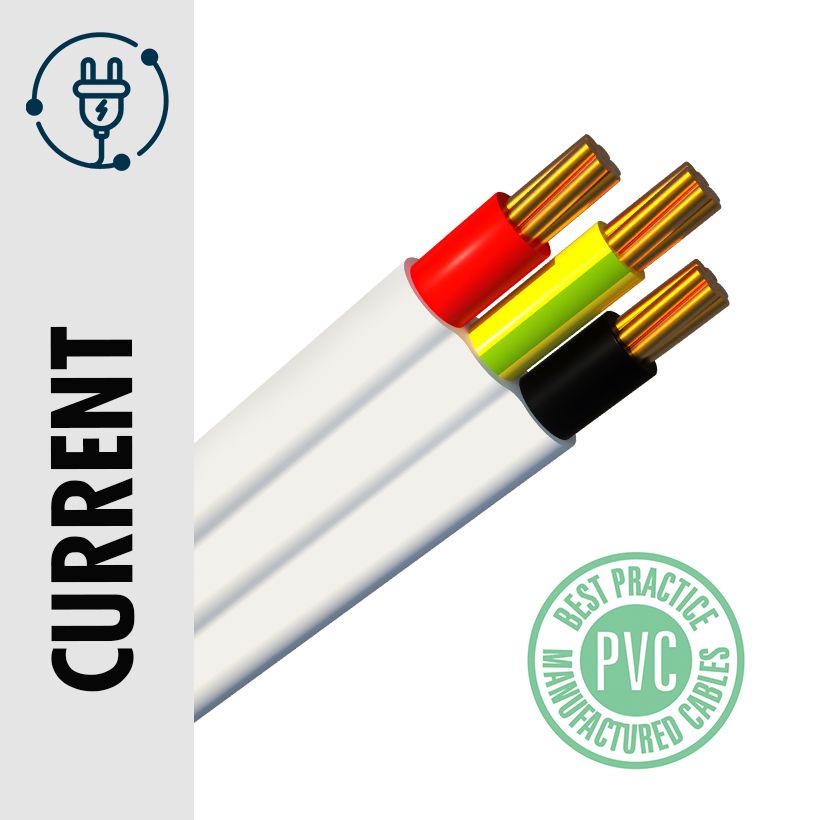 Cool as a cucumber, mate
Olex-Blu is a durable and robust 3 core + earth cable specifically designed with its blue sheath for ease of identification in installing air conditioning units with an additional control circuit.
Manufactured to AS/NZS standards, maintaining safe core configuration and using Best Environmental Practice PVC (BEP).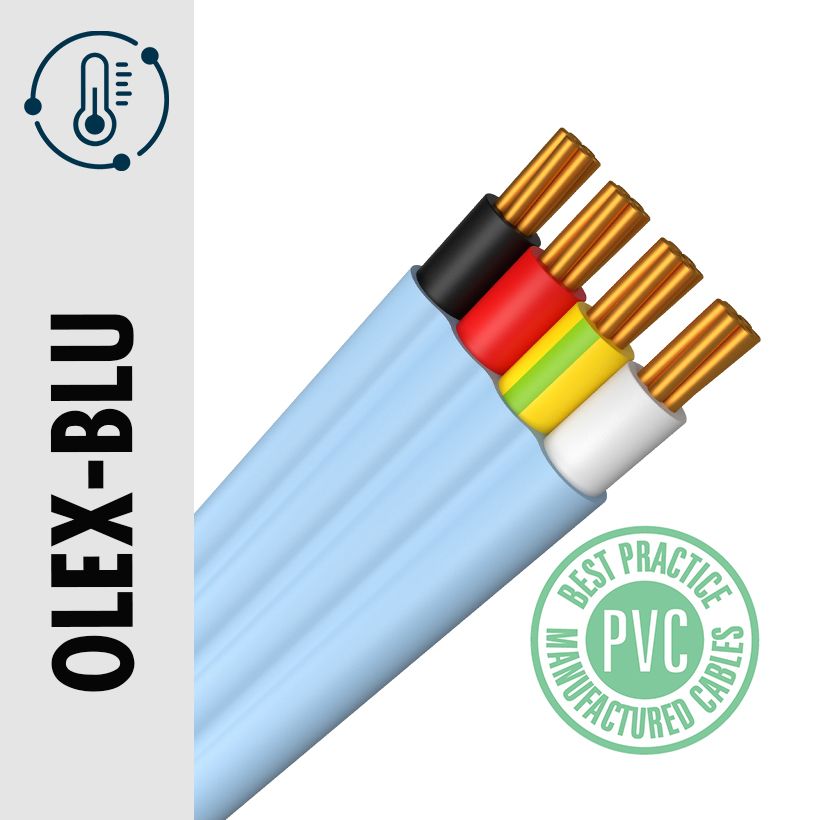 More than just an on/off switch
Waste no more time installing 2 separate cables; Switchtech does the hard work for you with a twin-active and neutral in one cable.
Switchtech is a durable and robust 3C cable specifically designed for modern residential and commercial lighting switchgear, which incorporates switch backlighting for increased visibility.
Manufactured to comply to AS/NZS standards, maintaining safe core configuration using PVC Best Practice that contributes to your Green Star rating.
EcoPower for Green Building
Envirolex® Flat is a PVC free cable made with low smoke zero halogen materials that reduce harmful gas and smoke emissions that hinder fire evacuation. Envirolex® is an enhanced performance cable designed for its general power and lighting purposes for green building projects and specified with safety in mind due to their flame retardant and non-propagating abilities to help reduce the spread of fire.
Envirolex is non-migratory and suitable for polystyrene building applications.
Discover the benefits of Envirolex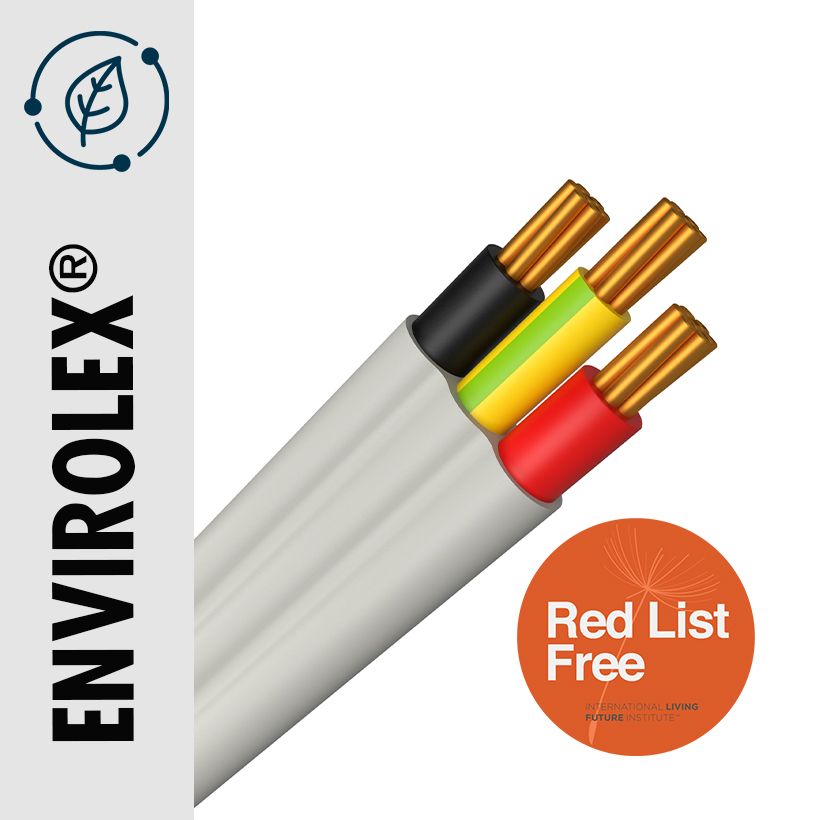 Building Solutions for a Healthy & Sustainable Future
Our websites
Select your country to find our products and solutions