Custom Pre-Assembled MV Cable Leads
Oct 13, 2016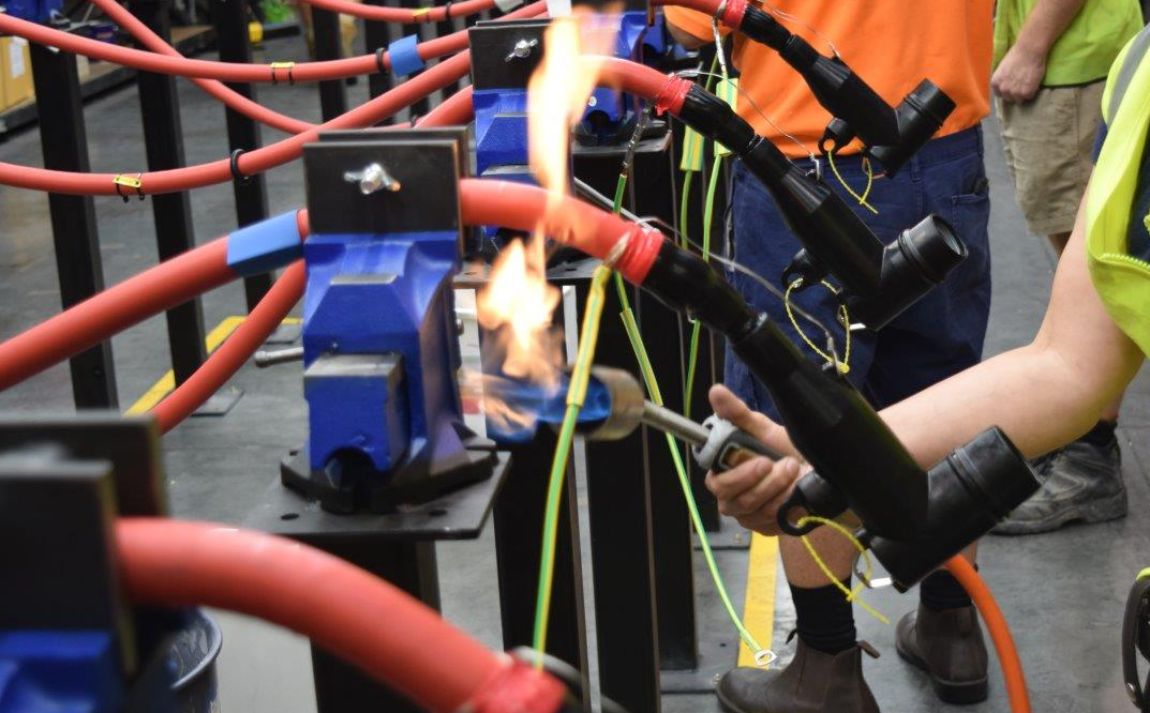 Nexans factories have been assembling cable leads since 1975 in Germany, with facilities now in the UK, Belgium, Italy, Germany, France, South Africa and China.
This experience, knowledge and knowhow was transferred to Nexans Australmold in 2015 when the warehouse relocated to a larger premises and have invested in the capability to assemble and test, pre-assembled cable leads made to order.
Now we have a local assembly of custom cable leads and jumpers in Melbourne, using proven cable accessories supplied by Nexans Australmold and Nexans cable enabling a total Nexans end to end solution.
Pre-assembled cables are polymeric insulated medium voltage cables, equipped with connectors and/or terminations. Typical applications are to connect transformers and switchgear in substations.
Custom, ready-to-install cable leads are available equipped with interface A to F connectors and terminations (Heat Shrink, Cold Shrink or Slip on). Cable types available are standard MV XLPE and Class 5 EPR Flexible cables, when smaller bending radius is needed. Customers just need to specify connector/termination type, cable type and length and we will take care of the rest – assembled and tested. Testing options available include megger, AC withstand and partial discharge. Customers can be confident they are dealing with the manufacture directly as we use Nexans cable and Nexans power accessories.
With many years of local experience in Australia and New Zealand, we have logistics, engineering, training, testing and assembly capability to help you deliver your project on time.
Contact Nexans Australmold for more information: sales@australmold.com.au
Our websites
Select your country to find our products and solutions