An efficient and sustainable way to minimise electrical site waste and reduce the cost of installation.
Up to 80 %
reduction in worksite H&S incidents
Up to 70 %
reduction in construction time
Nexans expands their scope of expertise to include modular wiring
Our role is to support our customers as they embark on the massive task of energy generation, transmission, and distribution in the electrification of our world. We are continually developing and integrating new products, services, and solutions designed to ease deployment, minimize environmental impact, reduce capital expenditure, and optimise the total cost of ownership
In 2022 Nexans formed an exclusive supply partnership with Apex; one of the world's leading suppliers of modular wiring technologies and systems for commercial construction, green building, and infrastructure projects.
Apex's market-leading modular wiring system was one of the first of its kind to be adopted in Australia and New Zealand with its successful application for large hospitals, healthcare facilities, hotels and other commercial applications.
Modular wiring replaces traditional electrical installation methods with a cost-effective pre-assembled, plug & play technology. This results in a quick, safe and easy solution for electrical contractors to connect lighting and power circuits from Distribution Board through to final point of connection.
By partnering with Nexans, modular wiring and prefabricated systems gain a strategic and sustainable path to market under the Nexans brand.
Prefabricated wiring solutions increase productivity and reduce costs
Nexans Modular Wiring systems enable our clients by delivering greater productivity and efficiency using a custom design, prefabricated solutions-based approach.
We can deliver a fully made-to-measure, pluggable Apex Modular Solution that conforms to the Australian standards for prefabricated wiring systems to ensure your project's success.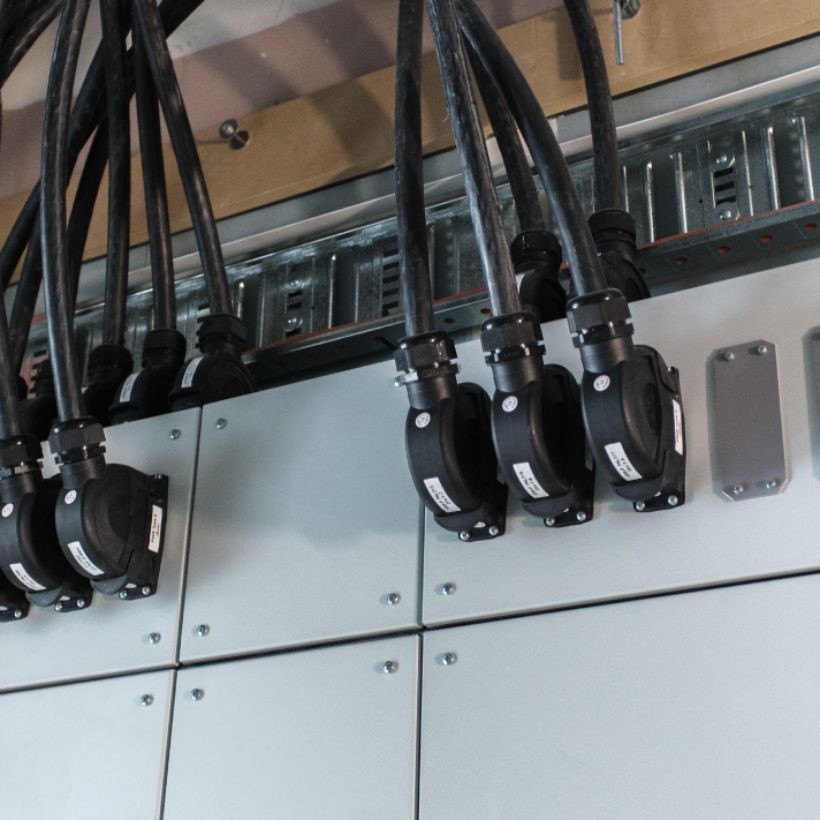 Prefabricated wiring systems deliver economic, environmental, logistical, and functional benefits
- improved project performance
- increased site safety
- ensured quality using offsite assembaly in a controlled environment
- reduced electrical componentry site waste
- minimal site disruptions
- reduced installation and labour costs
- greater flexibility over project schedules
- greater control over project capital and operational expenditure
1980
Apex Wiring Solutions founded (UK)
2012
Entered Australia & NZ markets
About Apex Modular Wiring
Founded in the UK in 1980, Apex Wiring Solutions has global experience providing prefabricated modular systems in the electrical and construction industries with project coverage throughout Australia, New Zealand, Europe, the Middle East, and Asia,
Together, the Apex Wiring Solutions team has accrued over half a century of valuable industry knowledge and practical expertise, saving millions of dollars in projects costs to all our customers and ensuring project success.
Our websites
Select your country to find our products and solutions